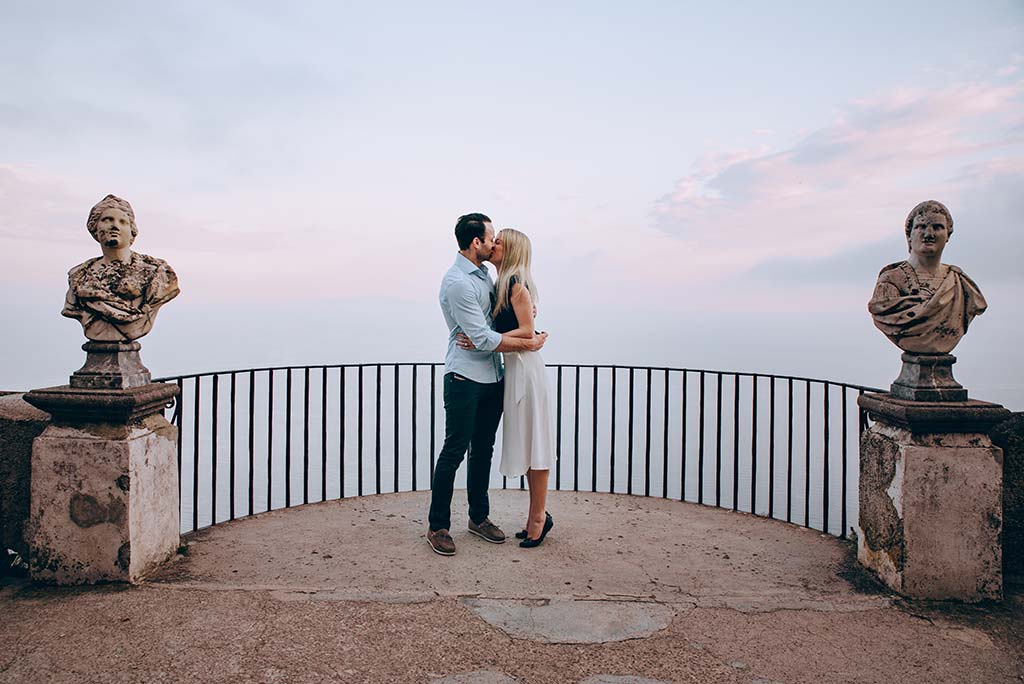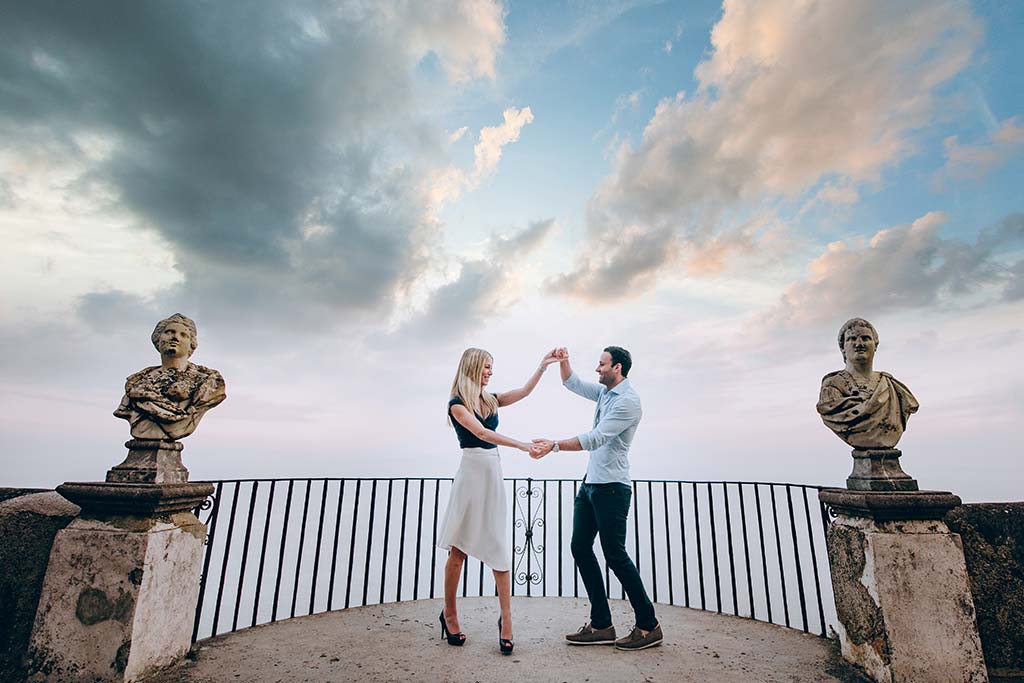 Wedding proposal Ravello - You might looking for a professional photographer in your wedding proposal in Amalfi Coast and you've just found the right one. You can hire Emiliano Russo and you'll find how it's easy to get in to it. Disclose the galleries and see how can be special your proposal day in the right hands.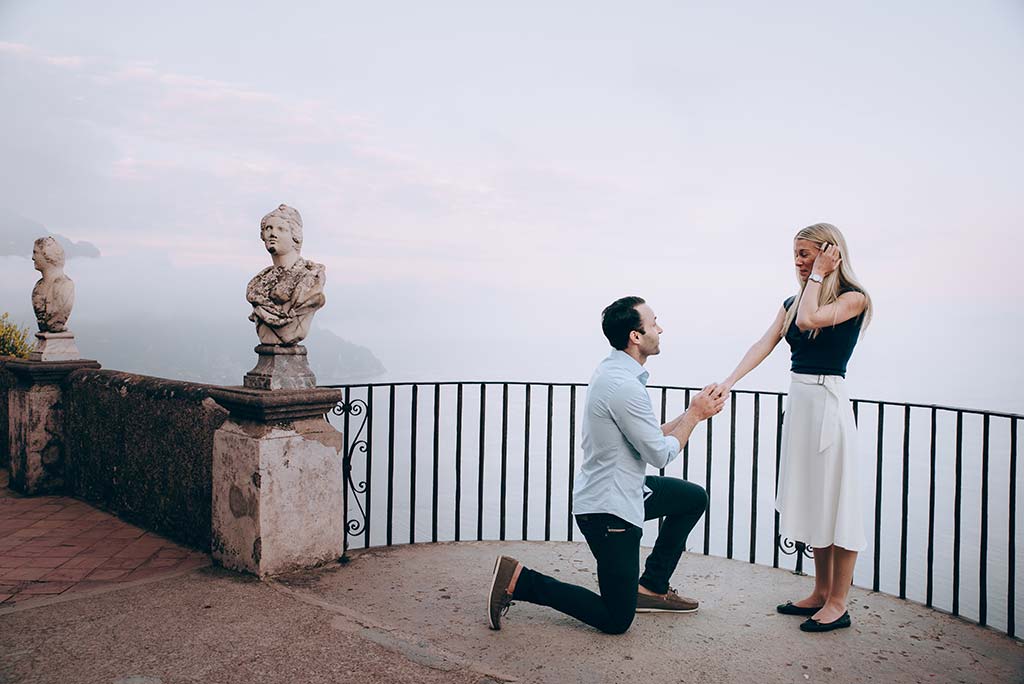 Wedding proposal Ravello
"I do not like posing" … well you should be unaware of being photographed when you do not want photos posing. There are nuances between "pose" and "reportage" and generally they characterize what is called "modern" photography.
A surprising wedding proposal at Villa Cimbrone
From my point of view it makes no sense argue on "posing" or of making a "reportage", as in the modern marriage these components cannot stay separated.
The "reportage" or "photojournalistic" style must deal with the bride, groom, and guests consciousness in recognizing the photographer in his culturally determined role in that ritual, within prescribed schedules and manner and thus each of naturalness ostentation is just unrealistic. So even in a wedding proposal Ravello.
The "pose" as it was intended in the '80s died in that decade and despite the recent revival, it could never be what it used to be. It 's clear how in a context where everything quickly changes is no longer unthinkable a "pose" in the classical sense, where bride and groom repeated gestures and attitudes far from what they really are.
You can speak today of "natural posing", even for an engagement shooting or for the wedding. The couple has more complete freedom of expression in different moods that characterize their marriage in an exclusive wedding proposal Ravello.
So we have a series of images that are pre-built on one side (light, space, background) but on the other hand, we have a highly representative result of the couple's personality, as nothing is told them concerning hands to position, basin tilt and look to manage.
The married couple is aware of the shutter time, conscious of being in the background of chosen location for its beauty, which thus clearly wants to keep as an unforgettable frame. Wedding proposal Ravello.
For a wedding proposal visit Villa Cimbrone.
Wedding proposal Ravello
A surprising wedding proposal at Villa Cimbrone
RAVELLO WEDDING
The couple seeks a framework to "harmonically" inscribe the moments of their love. What characterizes the modern bride and groom is the consciousness of the mechanisms for seeking the desired result, during shootings.
Contemporary newlyweds are generally informed and very sensitive. They know photography and are conscious of what they choose in terms of quality, price, and especially stylistic and emotional impact of final results.
They want poetic and fairytale storytelling not only of the day itself, yet of their relationship first. Photos must be "citation", linking to something that goes beyond the wedding, with a before and an after the time.
My photography is "evocative" with some kind of surrealism but it does not deny storytelling. However, the narrative function of photography transcends the obligation to document the facts only. There are many other elements that contemporary couples are increasingly seeking.
Booking a consultation with me is about to know each other, it could mean going beyond the supplier/customer relationship while maintaining a high level of professionalism in terms of contractual rights and obligations on the acquired service.
It is the certainty of receiving that particular result which is based on that level of empathy communication that only the sensitive people can understand.