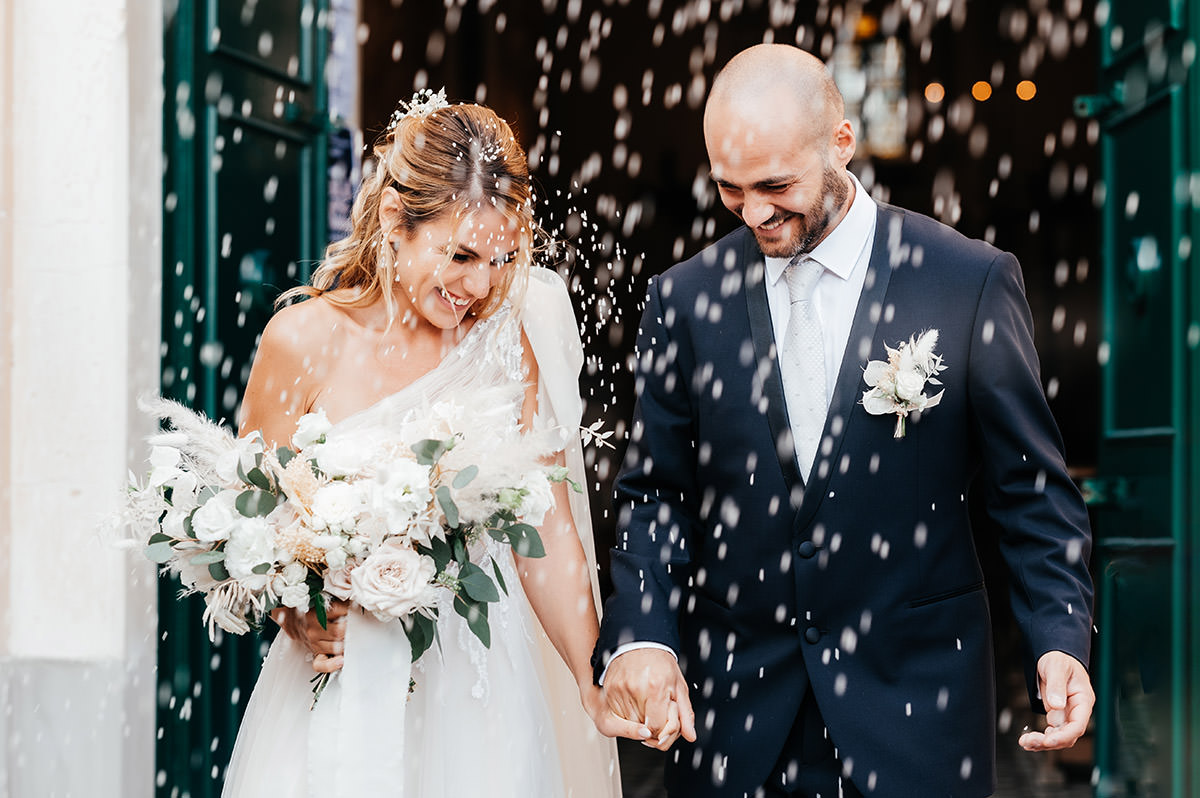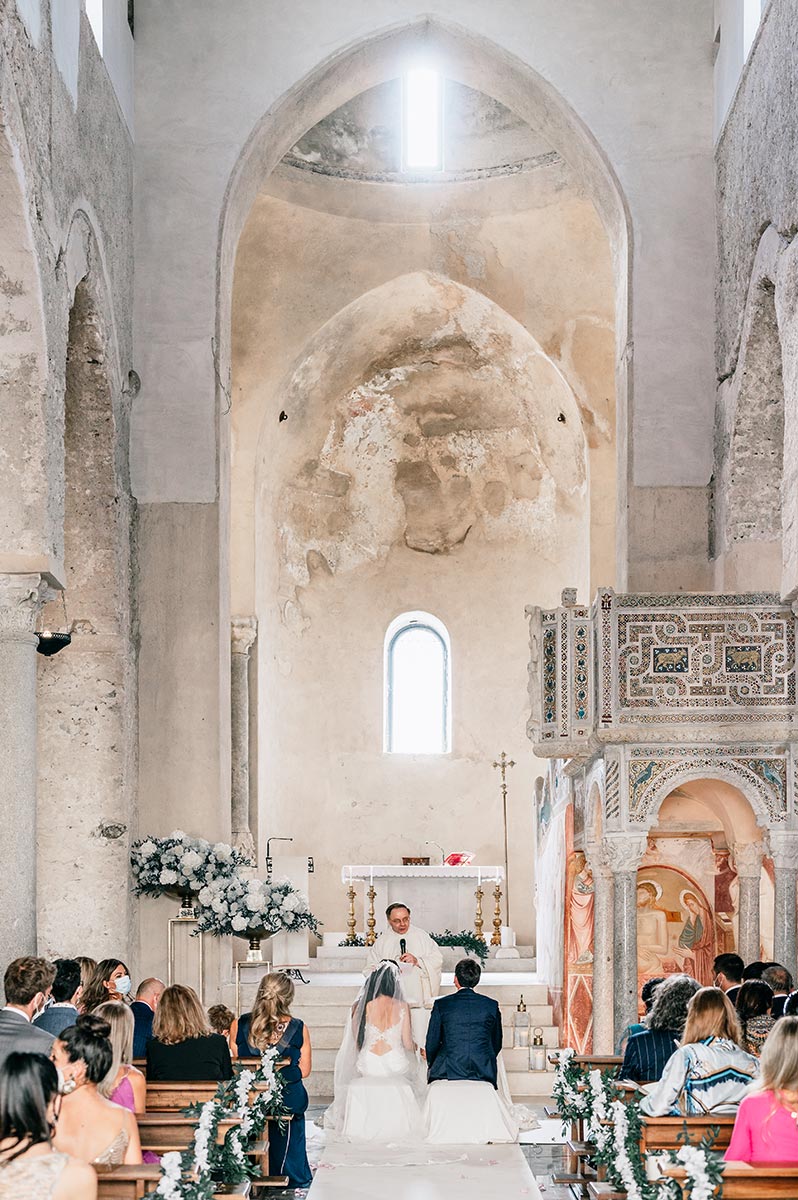 If you are dreaming about an Amalfi catholic Wedding, you are in the right place! Here things to know for setting up a catholic wedding on the Amalfi Coast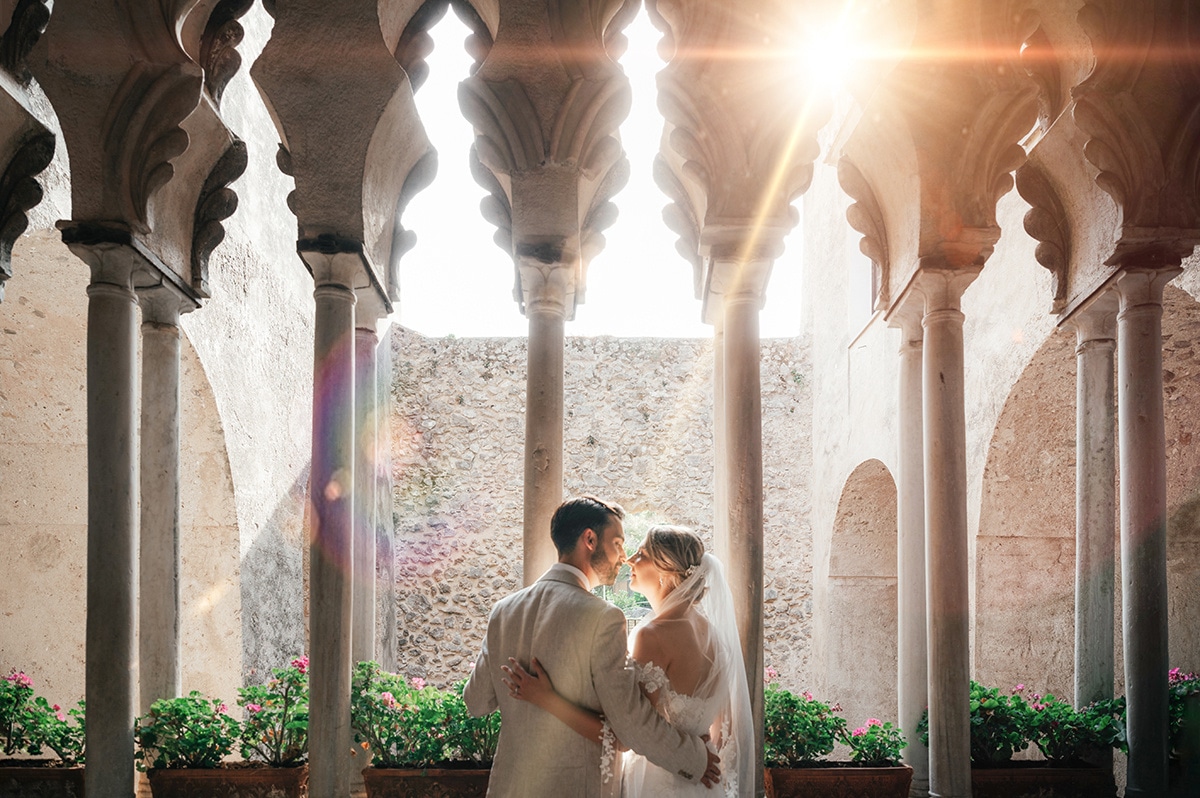 Destination wedding photographer…
We work for many years in the Wedding industry in Italy and we know that no many places in the world can compete with the wide choice of Catholic wedding venues, that Italy can offer.
Amalfi catholic Wedding

The Amalfi Coast is an extraordinary place for example, where to tie the knot. Many couples, in fact, ask us how they can organize a catholic Wedding in Amalfi. And we are here to help.
Planning an Amalfi catholic Wedding: what you need to know
Catholic wedding is very different from civil or symbolic ceremonies and there are important things to know. If you don't want to fail, but to carefully organize your Amalfi catholic Wedding, make sure to read our guidelines:
For your Amalfi catholic Wedding you will need at least 2 witnesses
It is very important to have an interpreter at your wedding (regardless of whether you speak Italian or not).
Either you or your partner must be a Catholic and neither of you can be divorced.
Make sure to contact the priest in Italy plenty of time in advance: you will need to check with him the availability of the church and to set up a date. You will need to prepare paperwork for a catholic wedding, in addition to the civil paperwork.
The beauty of an Amalfi catholic Wedding
Marrying in Amalfi in a beautiful church is the big dream of many brides. The venue itself will make your wedding extraordinary and very romantic. But you can do more to customize your Wedding Day and to make your Amalfi catholic
A wedding reflects your faith and your personality. Therefore, we suggest you for example to choose your readings and prayers carefully. Take your time: it's important that the bride and groom select which reading best suits and discuss it with each other about it.
At the same time, you will have to choose lectors. Couples usually choose persons, who play a crucial role in their life and who understand the solemnity of the occasion.
Further questions about your Amalfi catholic Wedding? Do not hesitate to contact us. We will be delighted to support you.