Villa Cimbrone: luxury, culture, history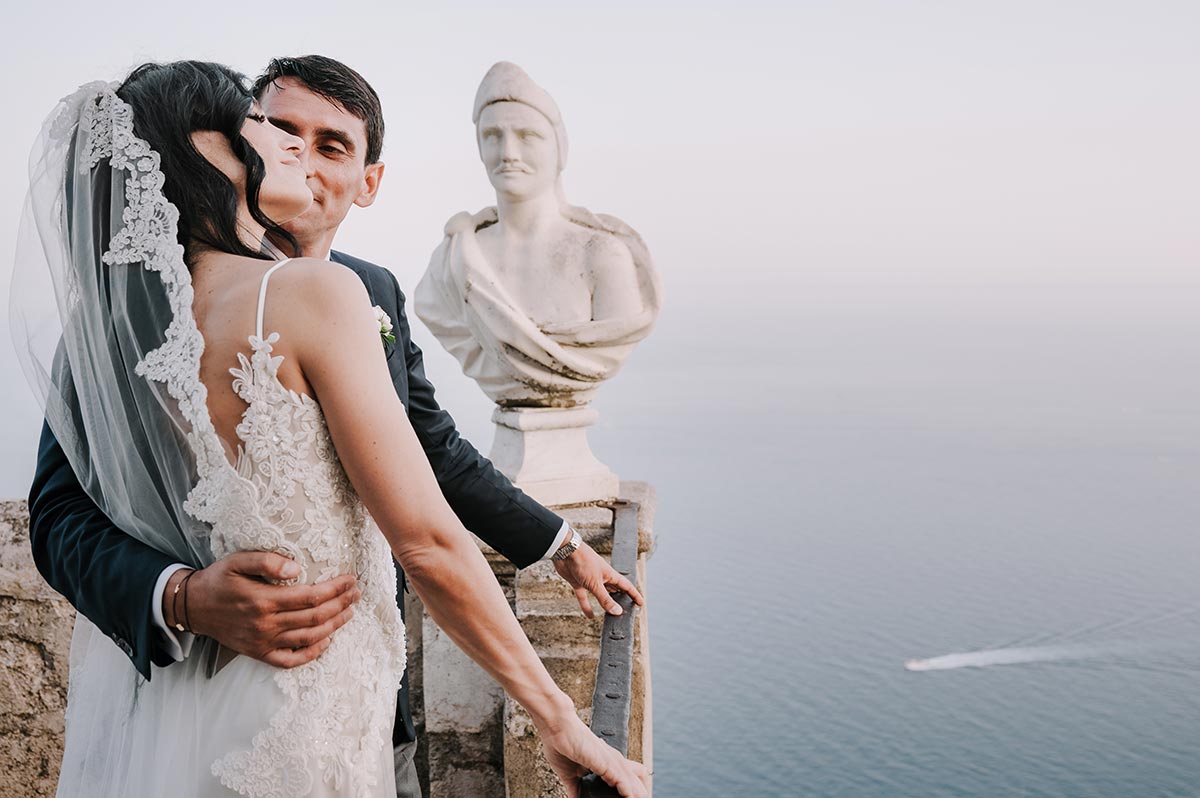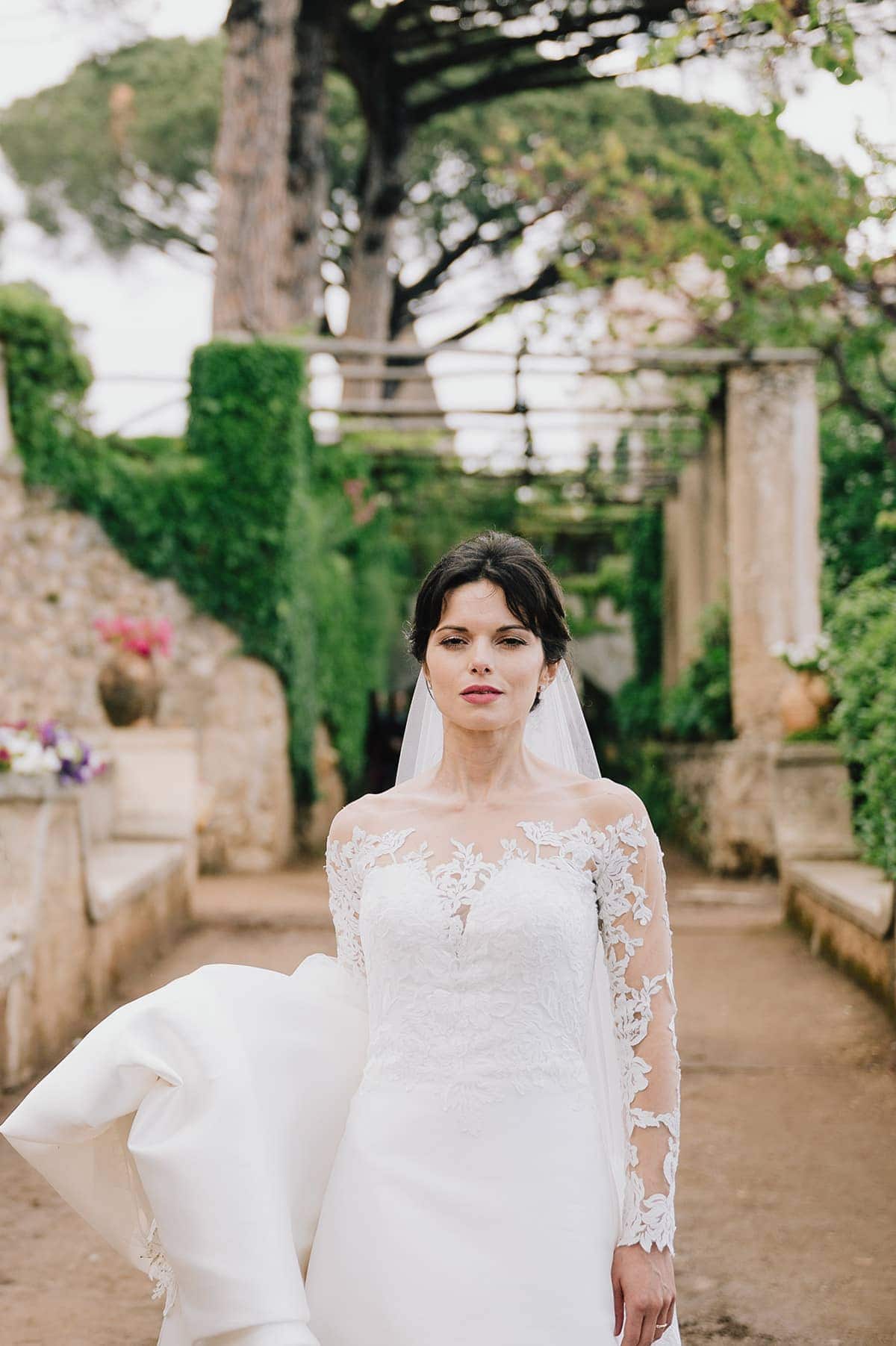 One of the most spectacular places in Ravello is Villa Cimbrone. Its position is strategic, because Villa Cimbrone overlooks the whole Amalfi Coast. In factits view is one of the most memorable.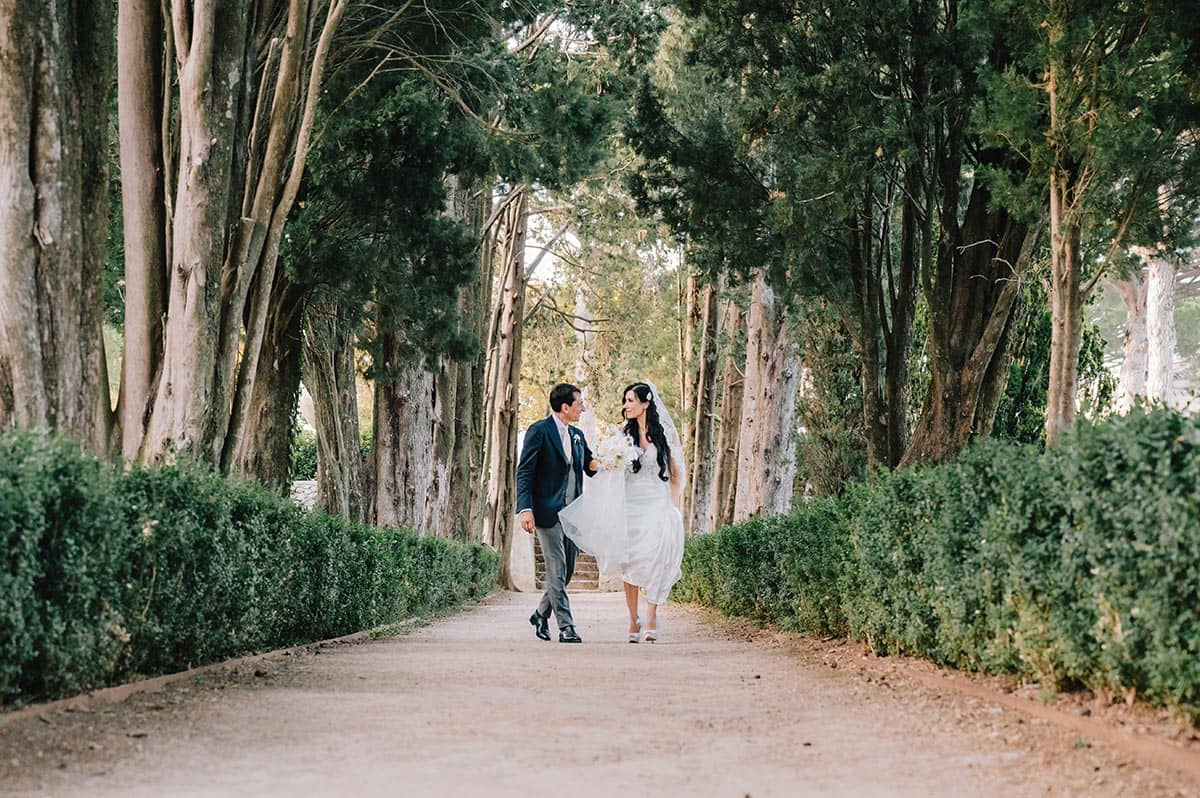 Destination wedding photographer
The Villa, which dates back to the 11th century, is renowned for many different reasons. First, it is a symbol of culture and history in Ravello. Also, it hosts now an exclusive and luxurious Hotel. Here many people from all around the world organize their weddings and many other elegant celebrations. But at the same time, everybody can enjoy its beautiful gardens, which are open to the public.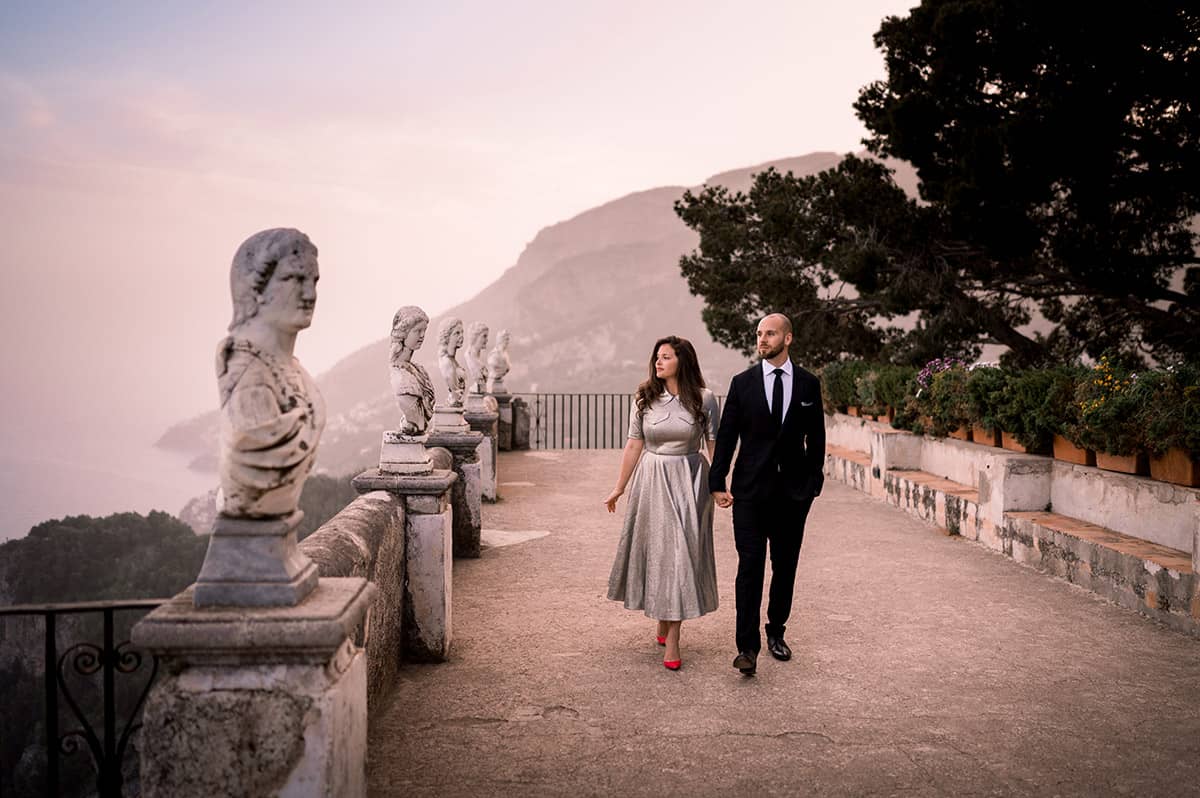 Matrimonio a Villa Cimbrone Ravello: Perché una cerimonia simbolica? Perché Villa Cimbrone è il luogo ideale per organizzare una cerimonia simbolica, che renderà il tuo matrimonio a Villa Cimbrone Ravello un'esperienza unica e indimenticabile per tutti? Perché Villa Cimbrone è un luogo magico in sé e i simboli metteranno in evidenza inoltre questa magica atmosfera. I suoi giardini sono noti per i fiori più belli mai visti.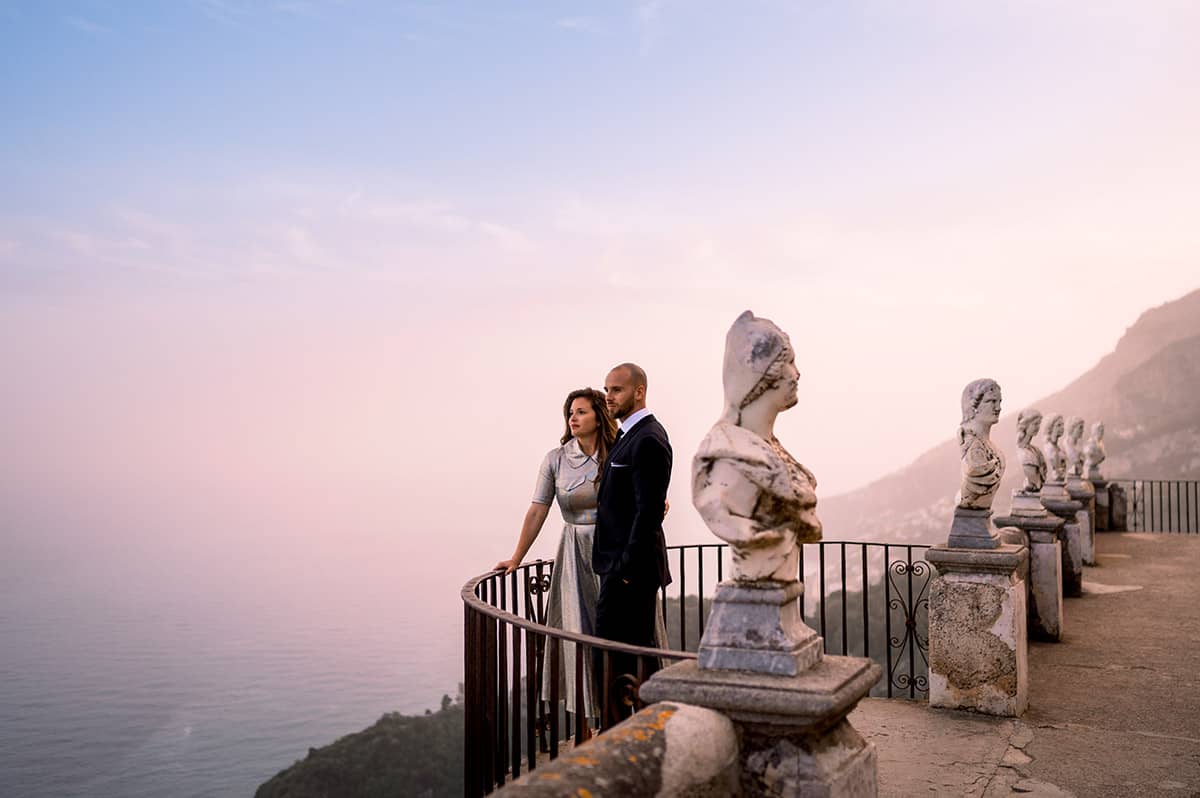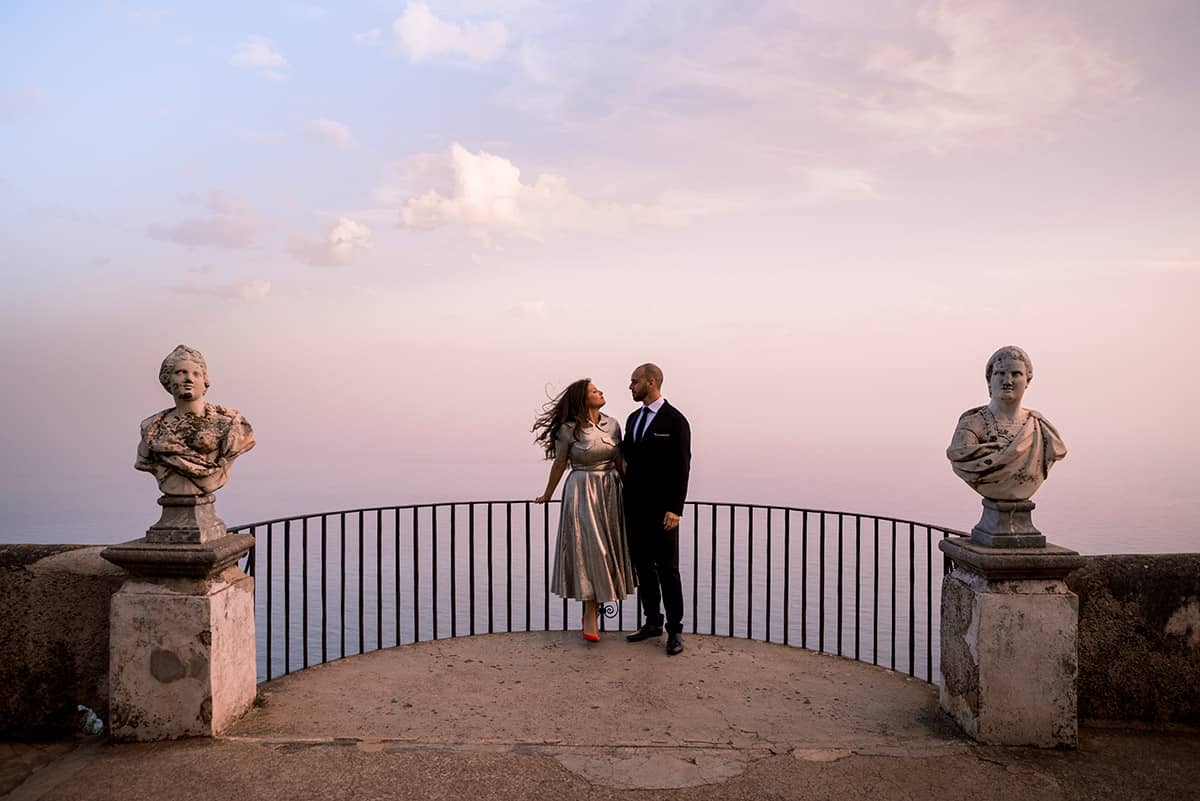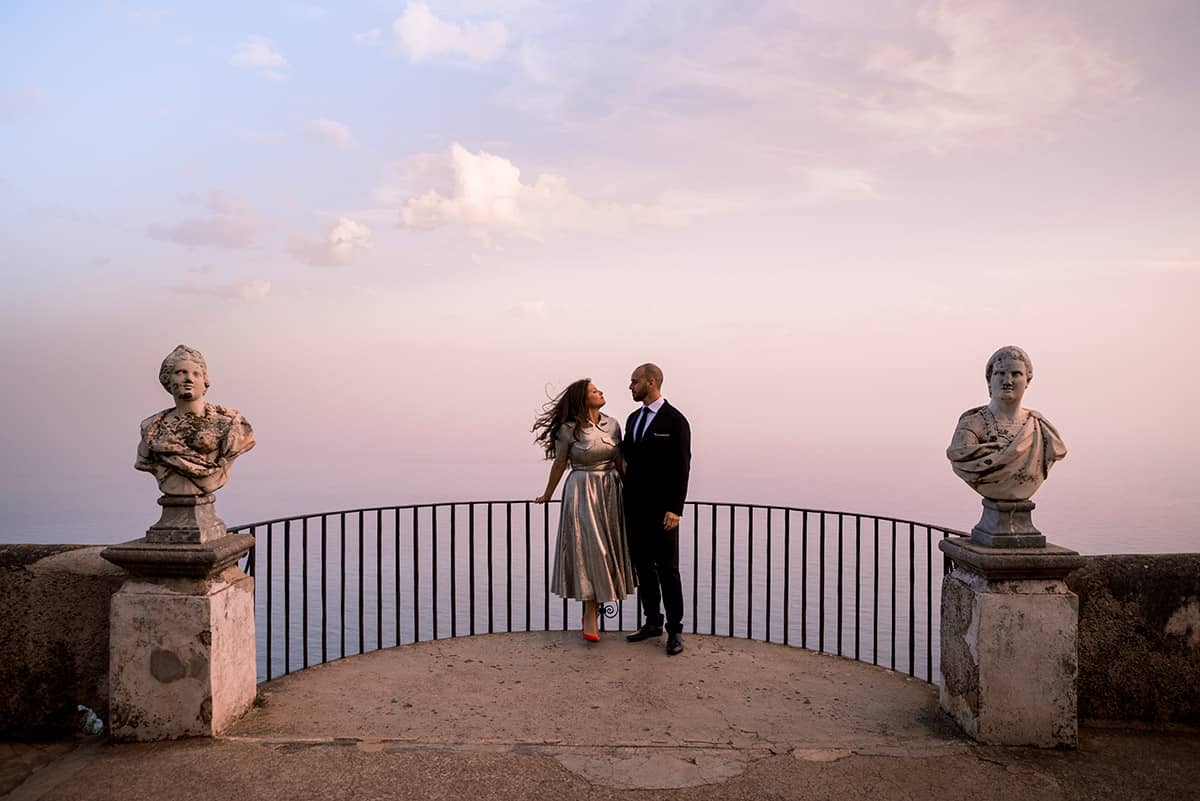 Se pensi di programmare un matrimonio simbolico possiamo consigliarti il meglio in costa d'amalfi.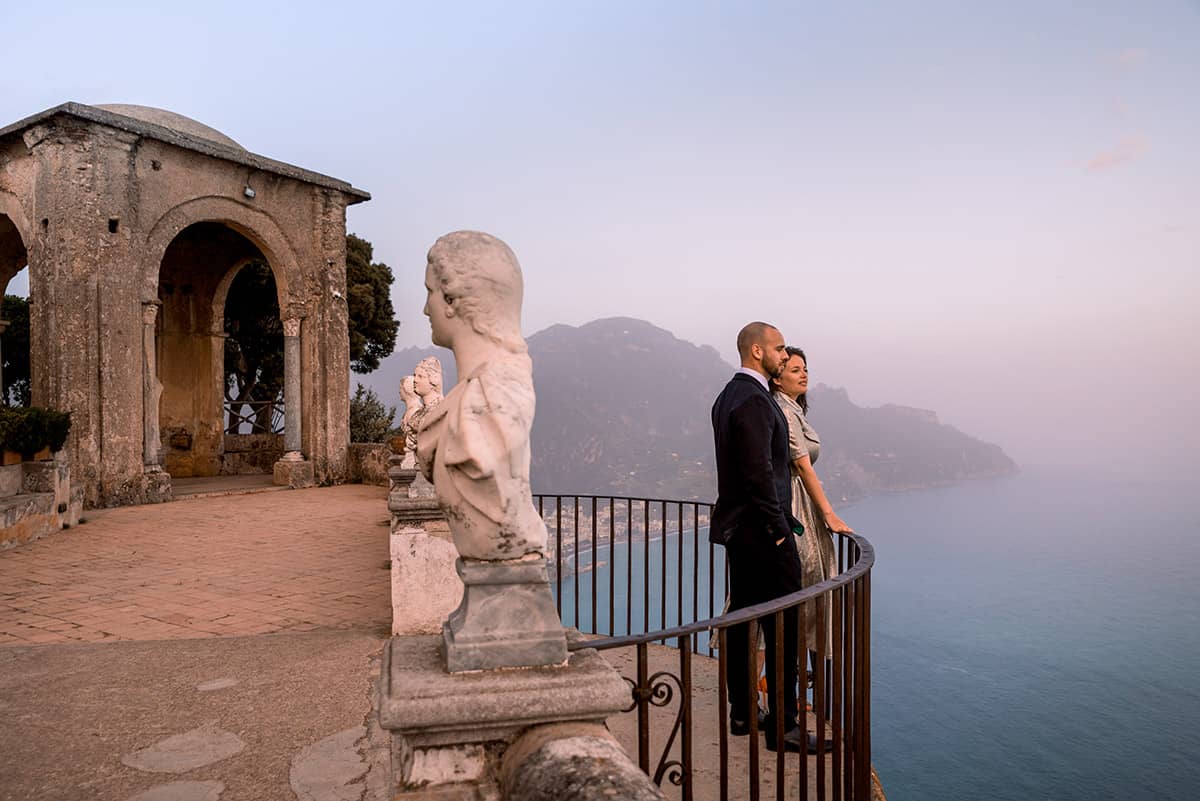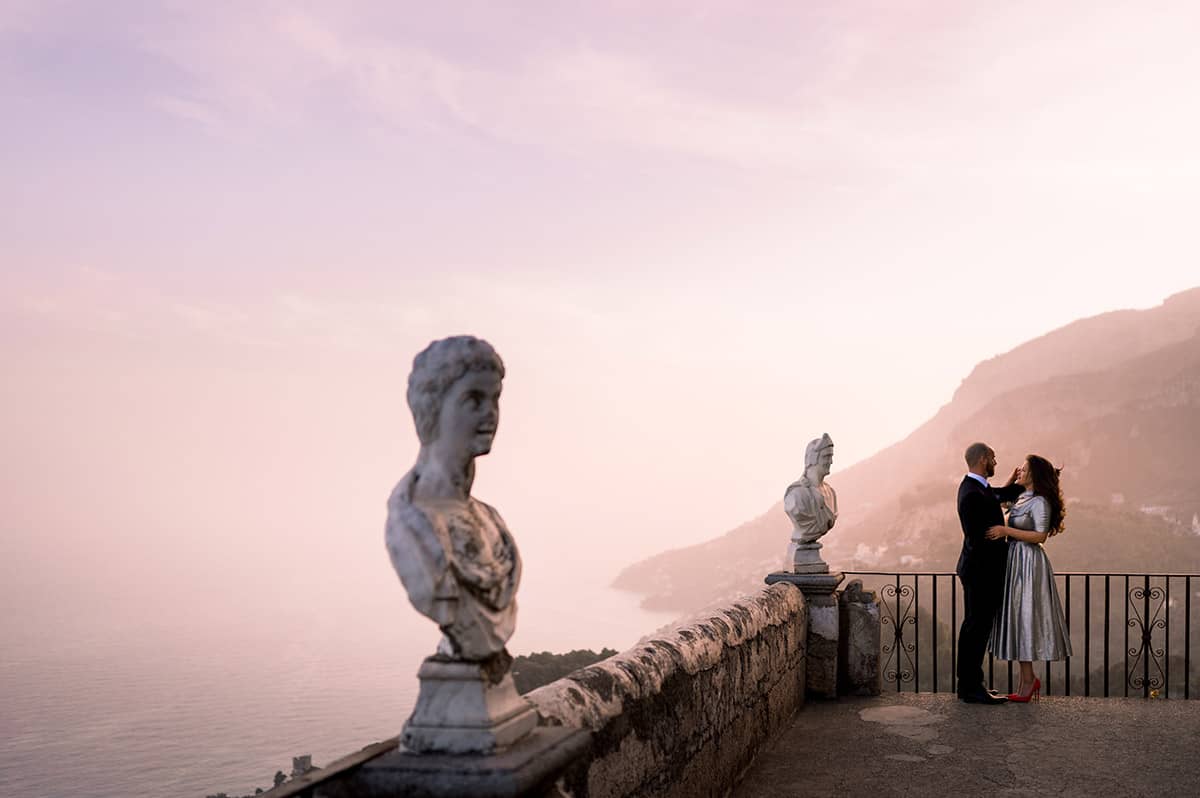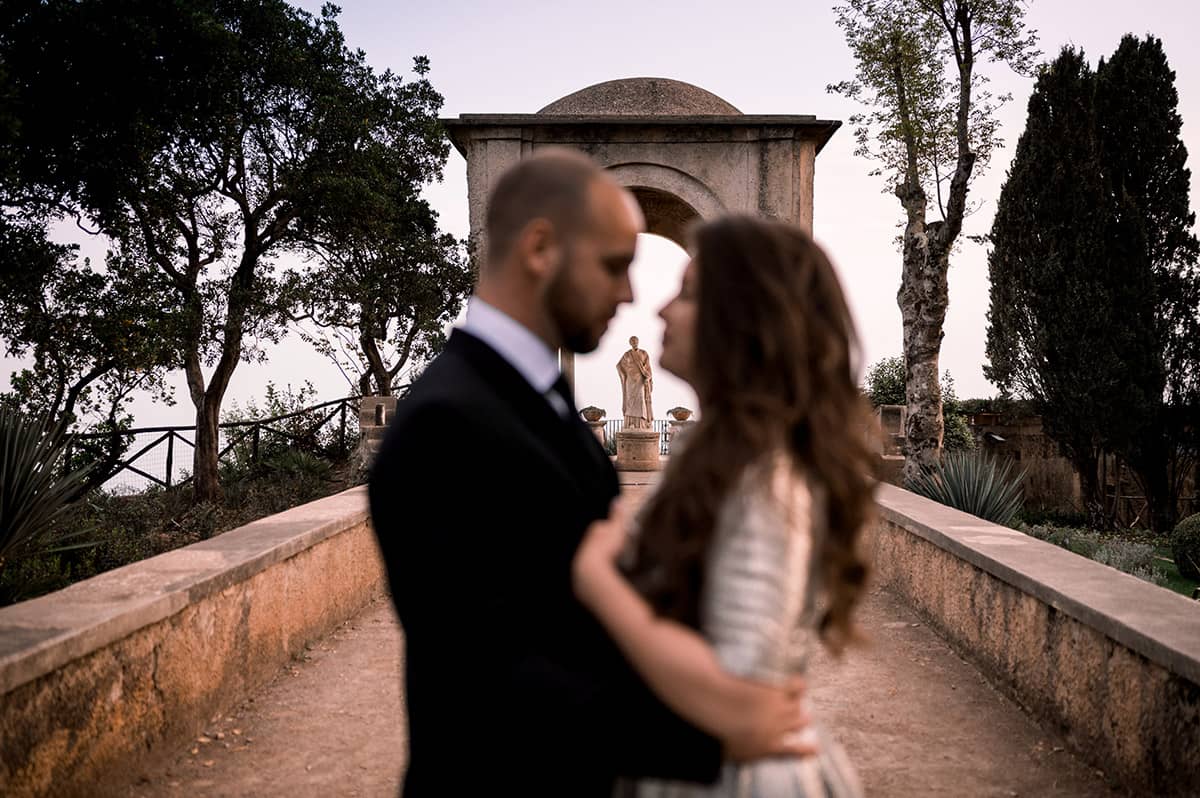 Villa Cimbrone – A timeless classic elegance
The Belvedere of Villa Cimbrone is also known as the Terrace of Infinity. The dramatic view from the Belvedere itself explains, why many people fall in love with the villa and choose this place as the perfect location for their Wedding Proposal. If you want this moment to be one of the most romantic of your life, don't miss out on the opportunity to contact me for organizing it in style. Villa Cimbrone is the ideal spot for romantic pictures with your beloved.
The marble busts, the temples, and the pergolas contribute to making this location timeless and enchanted. Professional pictures will let relive these crucial moments, where you and your fiancè decided to marry and to spend the rest of your life together. Villa Cimbrone is a synonym for Beauty and Elegance. Therefore many couples remember their Wedding Reception here as an extraordinary one-time experience, characterized by a rare sense of exclusivity. It is always a big emotion, as a Photographer, to have the pleasure to capture the best moments of a Wedding Reception at Villa Cimbrone. It is for the couples like living in a fairy tale!
Villa Cimbrone is a magical source of inspiration. It inspires romantic people, who love each other and want the Villa to be the place, where to celebrate their love with family and friends. Also, it inspires those, who search for an exclusive location for a special shooting. Finally, it is the ideal destination for a peaceful getaway.